After 11 other major reasons, only come: Protests, pandemic, US-China tensions from national security law: is the party over for Hong Kong?
Protests, pandemic, US-China tensions from national security law: is the party over for Hong Kong?
Pessimists say city's best days are over, but others predict it will bounce back
Beijing's national security law alarms critics, but businessmen expect it to restore stability
Topic |   
Hong Kong protests
As Hong Kong marks a year since the anti-government movement began, we analyse how key players have fared. This is the sixth article .
For four days in a row, an elderly couple turned up at the Rich Bird Currency Exchange in Sham Shui Po, each carrying a backpack filled with old Hong Kong dollars reeking of mothballs.
They were there to swap their savings for US dollars, and over that period, collected a total of US$1 million (HK$7.7 million).
"The rubber bands holding the wads of dollar bills together looked ready to disintegrate. It seemed the money was kept under their mattress for a long time," said Eric Wong Wai-lam, owner of the money exchange.
, with more customers bringing hundreds of thousands, even millions, of Hong Kong dollars to change.
"Every day, our stock of more than US$3 million was quickly snapped up. We've had to turn away about 600 customers," he said.
Hongkongers were driven to the money changers by a swift succession of events, as the city found itself caught in the crossfire of a worsening trade war between the United States and China.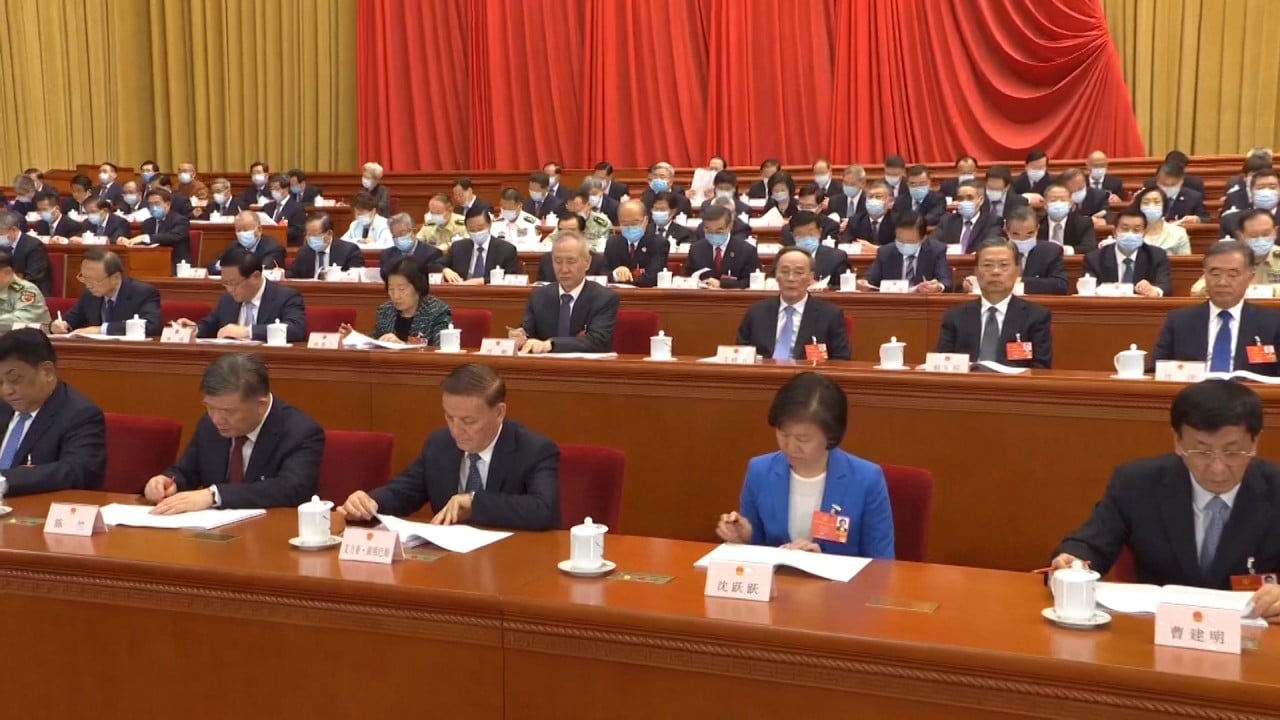 On Thursday, May 28, China's National People's Congress (NPC), its top legislature, approved a resolution to draft a national security law tailor-made for Hong Kong to outlaw activities related to secession, subversion, terrorism and foreign interference in the city's affairs.
The same day, US Secretary of State Mike Pompeo announced that it no longer considered Hong Kong highly autonomous from mainland China.
President Donald Trump followed up by declaring that the US would start stripping back Hong Kong's special trading privileges, raising the possibility of trade tariffs, more restrictions on technology transfers and policy changes on currency and visas.
Beijing's move to impose a national security law on Hong Kong when it determined that the local legislature was incapable of passing such a bill, sparked concerns among residents and investors alike about the impact on the city's uniqueness and its rights and freedoms under the "one country, two systems' principle".
Emigration consultants reported receiving hundreds of inquiries from Hongkongers considering quitting the city, with some accelerating decisions to buy property overseas or open offshore accounts.
That was despite Financial Secretary Paul Chan Mo-po's repeated assurances that the Hong Kong dollar's linked exchange rate with the US dollar would remain and that any US trade sanctions were unlikely to hurt the city.
Double punch for Hong Kong's economy from coronavirus following months of civil unrest
"The impact on Hong Kong will be pretty limited, because manufacturing only accounts for 1 per cent of our GDP and goods manufactured in Hong Kong for export to the US last year was only in the order of about HK$3.7 billion. So it accounted for only 0.1 per cent of our total exports," he said.
However, Trump's threats threatened a fresh blow to Hong Kong's economy, already reeling from months of anti-government protests last year, and this year's Covid-19 pandemic.
From bad to worse … a sinking feeling
The economy took a swift hit from the protests, triggered last June by an extradition bill that would have sent fugitives to the mainland, among jurisdictions with which Hong Kong has no exchange arrangement.
The bill was withdrawn three months later, but protests continued, affecting the Hong Kong International Airport as well as malls and some of the busiest shopping districts.
Tourism was struck when mainlanders, the largest group of visitors, stayed away as hardcore radicals targeted mainland-owned businesses as well as those regarded as pro-Beijing.
Officer who suffered severe burns from protests: 'I don't need to know who hurt me'
12 Jun 2020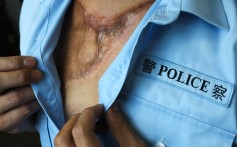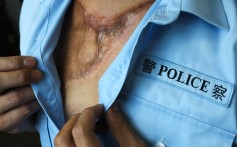 The year-on-year decline in visitors sank by more than 50 per cent in December, with annual figures down 14.2 per cent from 2018. The jobless rate worsened, with retail, accommodation and food services among the hardest hit.
Describing the seriousness of the protests' impact, Chinese University economist Terence Chong Tai-leung said: "Hong Kong's economy relies heavily on external factors. If there are no tourists coming, basically many areas of the economy can't function well."
If 2019 ended badly, 2020 delivered unexpected misery with the Covid-19 pandemic which brought international air travel to a grinding halt, shut businesses and kept people at home as measures to slow the spread of the coronavirus kicked in.
"It won't be difficult to recover. Things can't get worse,"
The pandemic brought Hong Kong to a virtual standstill, closing all but three border checkpoints, as well as schools, entertainment venues and sports facilities.
The city's economy shrank 8.9 per cent year on year in the first three months of 2020. It was the steepest quarterly drop since records began in 1974, and worse than the previous record low of 8.3 per cent in the July-September quarter of 1998, during the Asian financial crisis.
Protester who fled to Taiwan: 'I will never return to Hong Kong'
12 Jun 2020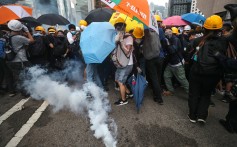 Hong Kong's jobless rate rose to 5.2 per cent for the period February to April, the highest in more than a decade. Among the hardest hit were the food and beverage sector, and the consumer and tourism-related sector, with jobless rates of 12 per cent and 9 per cent respectively.
As the pandemic grounded airlines worldwide, visitor arrivals slumped 85.3 per cent, to just 3.49 million in the first four months of the year, compared with the same period last year. Globally, more than 65 airlines slashed at least 95 per cent of flights in April and May.
The city's key growth engines – exports, retail and investments – have been left in limbo. Exports slumped 9.7 per cent in the first quarter year on year because of serious disruption in regional supply chains and related trading activities.
Hong Kong is the only Chinese city whose best days are behind it
The government earmarked HK$290 billion (US$37 billion) in relief measures to help the city during the crisis, including wage subsidies to save jobs, but recovery still appears a long way off.
The pandemic inflicted far more serious damage than the months of protests, but Chong said once travel resumed and visitor arrival figures rebounded, the economy would improve.
"It won't be difficult to recover. Things can't get worse," he said.
03:18
Hong Kong's national security law is like 'anti-virus software', top Beijing official says
National security law – bane or boon?
Beijing's move to impose a national security law on Hong Kong left some observers wondering if the city would ever be the same.
Reflecting a view in some quarters, James McGregor, chairman of business strategy firm APCO Worldwide's greater China region, said Hong Kong was in danger of becoming just another mainland city.
"Hong Kong is the only Chinese city whose best days are behind it," said the American who has lived in China for more than 25 years. "It's going to be absorbed into the mainland, that border is going to be erased."
Tipping point for security law? PolyU and Chinese University protests: source
10 Jun 2020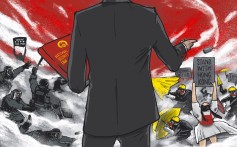 Francis Fong Po-kiu, honorary president of the Hong Kong Information Technology Federation which represents IT employers, was worried that the new law would result in an exodus of capital and investment.
"Businessmen and financial institutions fear they might have their assets frozen on suspicion of being a threat to state security," he said.
However, Hong Kong entertainment and lifestyle tycoon Allan Zeman, a prominent landlord in Central, felt such pessimism was unnecessary.
He said the new law was exactly what Hong Kong's battered economy needed, because it promised stability to help businesses bounce back.
"People shouldn't be so fearful and paranoid," he said. "For me, the security law is really a blessing for Hong Kong and will bring the beauty back to businesses."
Can Hong Kong police chief's new strategy cripple protest movement?
10 Jun 2020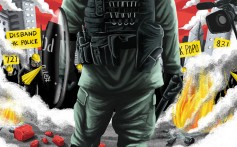 Zeman, founder of the Lan Kwai Fong nightclub district, said it was last year's violent unrest that hurt the city's economy badly, as protesters vandalised businesses everywhere.
"The protests almost destroyed our economy because investors were thinking of pulling out of Hong Kong. They thought Hong Kong was no longer safe for their families or to attract good people to come here," he said.
The security law would put Hong Kong back on track by restoring investor confidence, he said.
"The law will make Hong Kong secure and have a stabilising effect. You will still be able to protest and say what you want, as long as it is within the guidelines of the law," he added.
People shouldn't be so fearful and paranoid … the security law will bring the beauty back to businesses
Impatient for stability to return, celebrity chef Wong Wing-chee said revenues at the seven outlets in his Chinese restaurant group were down sharply after the protests began last June, and took a further beating from late January when the Covid-19 crisis struck.
With the recent easing of social-distancing measures, patrons began returning, but when protesters took to the streets again, diners stayed away.
I am worried the protests will turn more radical
"When they saw the protests, they decided not to come out," he said.
Without the national security law, Wong said, the city would remain in a state of chaos.
"I am worried the protests will turn more radical," he said. "As a businessman, if it becomes chaotic again, there's nothing I can do."
Francis Fong was pessimistic about the city's prospects, doubting even its ability to plug into the Greater Bay Area, China's ambitious plan to connect nine major cities in Guangdong province with Hong Kong and Macau to create a massive, hi-tech economic zone.
He said: "Now, under the shadow of the national security law, how do you convince foreign firms to invest in research and development in Hong Kong? Will they dare set up their confidential databases in Hong Kong?"
If the US decided to restrict technology transfer or supplies of advanced tech products to Hong Kong, he added, the city's ambitions in hi-tech R&D would be doomed.
Defeat for Hong Kong protesters? One year on, pulse and purpose changes
10 Jun 2020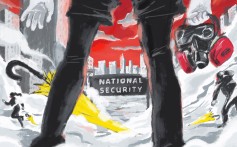 Hong Kong's resilience tested again
The Hong Kong General Chamber of Commerce, the city's largest business group with about 4,000 corporate members, said the July-September quarter was "not looking good" and any improvement in the economy would not start until the final quarter of the year.
"Many things could impact the recovery," it said. "If Covid-19 returns to Hong Kong, or the protests continue, or the US-China trade war escalates, the effect will be on businesses, especially the retail and tourism sectors, which are already very badly hit."
Politics and the recession brought on by the pandemic remained hurdles to Hong Kong's recovery, it said.
In a poll conducted among 418 of its members in late May, the chamber found that most were worried that the new security law would have a negative impact on their operations in the short term.
Their top concerns were how business confidence would be affected, and possible foreign sanctions against Hong Kong.
Iris Pang, Greater China economist at ING in Hong Kong, said the city was likely to experience a flat-bottomed U-shaped recovery as the negative impact of ongoing protests and the US-China trade war would linger.
She expected the gross domestic product to shrink by 4.1 per cent from last year, and grow 3.1 per cent year-on-year in 2021 purely because of the low base effect. The government has forecast a decline of anywhere between 4 and 7 per cent this year, despite its relief measures.
As for Trump's threats, Pang did not think the US government would take extreme action. "For example, imposing tariffs on products exported from Hong Kong will also hurt their own businesses," she said.
I am sure China will offer more preferential treatment to Hong Kong to boost its development
Lau Siu-kai, vice-president of the semi-official Chinese Association of Hong Kong and Macau Studies, dismissed fears surrounding the new national security law for Hong Kong.
"China has its own national security law but investors keep going to the mainland. Why? It proves that as long as it is a place for making money, the security law won't cause investors to shun it," he said.
"Asia-Pacific countries will be the future economic drivers for the global economy. Hong Kong is reliant on the support and development of China. I am sure China will offer more preferential treatment to Hong Kong to boost its development."
David Wong Yau-kar, an NPC deputy from Hong Kong, expected the national security law and possible US sanctions to affect business sentiment and raise uncertainty about the city's future.
"In the short term, Hong Kong will be troubled. There will be big fluctuations in asset areas such as the stock market," he said.
However, he was confident that in the long run, the city's status as an international financial centre would endure, especially if the new national security law helped restore stability.
A more immediate concern for others was whether Hong Kong would see some semblance of recovery as the Covid-19 pandemic eases.
As of June 2, Hong Kong had 1,107 confirmed cases, with four related deaths. Worldwide, there have been more than 7.3 million recorded infections and more than 410,000 deaths.
While travel restrictions remain, the Hong Kong Tourism Board and Trade Development Council are planning to relaunch the city in the second half of this year.
The tourism board intends to boost local consumption before overseas visitors start returning, while the trade promoter hopes to start lining up exhibitions and conventions in the city again.
Liberal Party lawmaker Felix Chung Kwok-pan, representing the textiles industry, said encouraging domestic demand was key for reviving the hardest-hit dining and tourism sectors.
However, if protests returned, there would be no way to revive the economy.
"People don't even dare to go out to dine when there are protests," he said. "Only when this protest movement comes to an end can the Hong Kong economy find a way out. How can the government relaunch Hong Kong or lure mainland tourists back to the city when there are still protests?"
Entrepreneur Zeman expected tourists and business travellers to return eventually, as the world adapted to the new norms brought on by Covid-19.
He saw no problem for Hong Kong to attract investments as long as the government maintained the city's strengths – a low tax base, rule of law, a robust legal system and a financial centre differentiated from those on the mainland.
Hong Kong protests: HK$66 million spent repairing damaged facilities
10 Jun 2020
The city's attractiveness to investors surfaced in a recent survey by the American Chamber of Commerce in Hong Kong (AmCham) in the wake of the controversy over the new national security law.
Out of 180 members polled, 70 per cent said they had no plans of moving their capital, assets or business operations from Hong Kong.
Chinese University's Chong said despite ongoing challenges related to labour and land supply and an economy close to "the era of zero growth", Hong Kong still possessed irreplaceable strengths.
These included its proximity to the mainland, a well-established English-speaking environment, and the free flow of capital.
"Now it's just like in 2016 when Britain was talking about Brexit and people said London would lose its status as a financial centre," he said. "But today, London still remains a financial centre because the basics haven't changed."
He doubted that big foreign companies would quit Hong Kong as many were eyeing the vast China market.
"They stay in Hong Kong not because of Hong Kong's market but because Hong Kong is next to China. So it's meaningless for them to relocate to Singapore," he said.
As for the possible effects of the triple whammy of protests, pandemic and looming US sanctions, Chong said: "Hong Kong has gone through a lot of crises and this is only a small thing. Many people mix up their worries and facts."
Rebel City: Hong Kong's Year of Water and Fire is a new book of essays that chronicles the political confrontation that has gripped the city since June 2019. Edited by the South China Morning Post's Zuraidah Ibrahim and Jeffie Lam, the book draws on work from the Post's newsrooms across Hong Kong, Beijing, Washington and Singapore, with unmatched insights into all sides of the conflict. 
.
Source :
You may also like...