Living the good life in Terengganu
Living the good life in Terengganu
Pulau Kapas (pictured), Pulau Redang, Pulau Perhentian and Pulau Tenggol are marine parks that have some of the most beautiful coral reefs in the world. FILE PIC
By Rosli Zakaria
April 14, 2019 
I WAS born in Lenggeng, Negri Sembilan, and raised in Gombak, Selangor. I worked the first 10 years with the New Straits Times in Bangsar, Kuala Lumpur, from 1983 and was posted to its Kuala Terengganu branch in 1993.
I have fond memories of the 26 years that I spent in Kuala Terengganu. I travelled to all the habitable islands within a year, namely Pulau Kapas, Pulau Redang, Pulau Perhentian and Pulau Tenggol. These islands — all marine parks — are rich in marine life. The coral reefs are among the most beautiful in the world.
Snorkelling is an addictive
pastime of mine. With the varieties of colourful fish species around which can be hand-fed, it is no wonder that the islands are popular destinations, often exceeding their carrying capacity during long holidays.
These islands are also popular shelters for fishing boats operators when the sea gets rough during the squid season between March and July.
I have tried squid jigging many times and it is fun, especially when squirted with the cephalopods' black ink. Without some laughter, waiting for the squids to take the lure can be a boring affair. But if the boatman anchors at the right spot at the right time, it can be fun and tiring.
Squid jigging has become a popular annual event which attracts corporations that make the activity part of their Family Day programme. During these months, boats need to be booked at least a month in advance, or you will "miss the boat".
Nature is a good planner. The squid season usually coincides with the cashew nut season. The combo makes a tasty dish. The tupat sotong (squid filled with glutinous rice and cooked with coconut milk) is a must-try dish.
I also have many fond memories of Tasik Kenyir. It is my favourite spot for angling. Ikan toman and ikan sebarau were usually my targets.
The man-made lake is fed by 14 major rivers, and has great fishing spots. The lake is famous for Gua Bewah, a cave where Neolithic remains of a tribe were found and are displayed within the cave's confines.
About seven years ago, archaeologists from local universities and the state museum discovered dinosaur fossils near Gunung Gagau, not far from Gua Bewah. If you like jungle adventure, this is a place to visit.
But Tasik Kenyir is slowly being transformed. Pengkalan Gawi is being developed at the entrance to the duty-free island at Pulau Bayas, which is about a 20-minute boat ride.
A skipper looking at the Kuala Terengganu drawbridge, which is under construction, in Kuala Nerus last Monday. PIC BY GHAZALI KORI
Mountain climbing and jungle trekking are my favourite activities. During my early years in Terengganu, I had climbed Gunung Tebu in Besut four times, completing the first attempt in about four hours. The fourth climb took me six hours. I realised I was getting too old for such activity.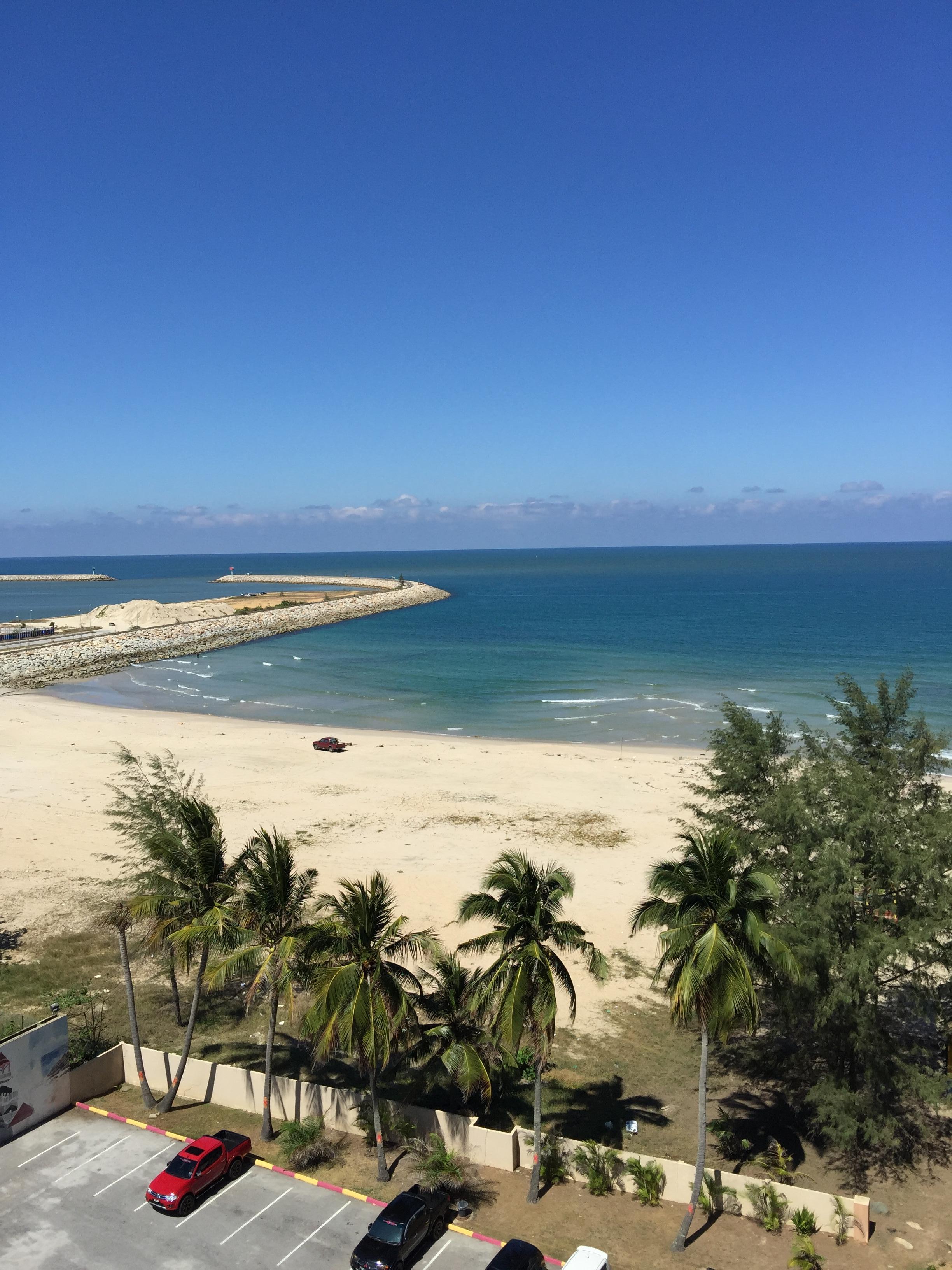 But that did not stop me from having an adventure on the famous Mat Kilau trail from Kampung Pasir Raja in Hulu Dungun to Mat Daling at the upper reaches of Sungai Pahang. Tiring but worth the adventure. I also participated in a thrilling football match with friendly villagers.
Then, there was a climb at Gunung Berembun, also in Kampung Pasir Raja. This is a must-visit site because it is the location of the Cemerong waterfall — one of the tallest in the country. This is one of the best protected primary forests in Terengganu.
At Gunung Mandi Angin, also near Kampung Pasir Raja, a one-hour off-road ride will lead to the site of the biggest cengal tree in the world. This place used to be a logging site but the activity was halted after several giant-sized cengal were found. The last time I visited the giant cengal was in November last year, before the monsoon set in.
In the early 1990s, Terengganu was still a less-developed state. If one was a night person who loved the social life, this was not a place to work in because by 6pm, it was lights out. There were no traffic jams — which was the main reason why I accepted the posting here.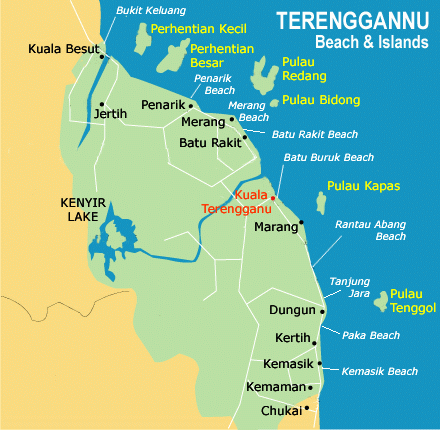 I stayed in a rented flat in Tanjung not far from Pasar Besar Kedai Payang — a popular destination those days and still is. It is the "central station" for batik and keropok lekor lovers, and a traditional marketplace with women selling freshly picked vegetables like pucuk ubi, pucuk paku, pucuk midin, many varieties of bananas and local fruits.
It is also a fun place to enjoy the truly original nasi dagang at restaurants on the first floor of the complex. Nasi dagang is my favourite dish for breakfast and the best I have tasted was at a restaurant in Cendering.
The pace of life in Kuala Terengganu was slow in the early 1990s and only started to pick up after 2004. Datuk Seri Idris Jusoh, who was the then menteri besar, started introducing activities to liven up the state's nightlife, which was a shocker as people were suddenly exposed to bistros, restaurants, and traditional activities at the ever popular Batu Buruk recreational park.
It was a move to stop youths from migrating to bigger cities. It was also meant to boost the state's economy and to make Kuala Terengganu a must-stop destination for travellers. And, of course, Pasar Besar Kedai Payang was, and still is, the main attraction.
About 2005 onwards, traffic was building up and the city centre became congested. Idris' plans were working and there were more cars on the roads. The streets were no longer deserted at night and more people started socialising. The face of Kuala Terengganu changed.
Today, Kuala Terengganu has a cinema at the Paya Bunga commercial complex, which is always full on weekends, and another one at a mall in Kemasek, Kemaman. Soon, the iconic Kuala Terengganu drawbridge at the Sungai Terengganu estuary will be opened after five years of construction. It has overshadowed the popularity of Pasar Besar Kedai Payang even during its construction.
I wonder what they will serve at the restaurant in the sky bridge when the structures overlooking the city centre and the South China Sea, are open to the public.
Source :
You may also like...