Sumatec's Kazakhstan oil field project is terminated
NUR ADIBAH AHMAD IZAM
KUALA LUMPUR: Sumatec Resources Bhd has received a notice from CaspiOilGas LLP (COG), owned by its executive vice-chairman Tan Sri Halim Saad, terminating a joint investment agreement (JIA) for the Rakushechnoye oil field project in Kazakhstan.
In its filing to Bursa Malaysia today, Sumatec said SOG received the termination notice effective October 17.
PN17 status-Sumatec had entered into the agreement with Markmore Energy (Labuan) Ltd (MELL) and COG for the proposed project on March 8, 2012.
COG cited the constraints faced under the current financial and legal predicaments of the financially-distressed Sumatec, as a reason for the termination.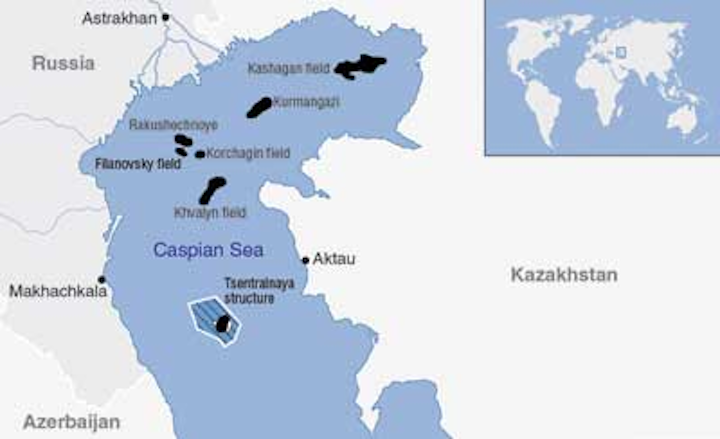 COG told Sumatec in the termination notice that the constraints had impacted Sumatec's wholly-owned unit Sumatec Oil And Gas LLP's (SOG) ability to comply with COG's obligations to carry out appropriate investment/work programmes and provide necessary funding for the petroleum operation under the JIA.
Nevertheless, COG has requested SOG to confirm whether the latter would still be able to continue operating under the JIA, and to provide assurance whether Sumatec would be able to regularise its financial position and set aside the winding up petition by its legacy shipping debts creditors.
COG also requested SOG to provide appropriate remedy to resolve its deficiency under the JIA and offer credible plan on how to ensure the financing of petroleum operation at Rakushechnoye field can continue smoothly in light of Sumatec's existing PN17 status.
Under the JIA, SOG was to carry out all operations related to the production of hydrocarbon from the oil field for COG, as well as to study, appraise, develop, and produce the relevant Petroleum reservoirs of the oil field.
It was to complete all operations to develop the oil field by August 25, 2025.
"The board of directors, after deliberation on the termination notice, has resolved to seek the indulgence of COG from terminating the JIA and novation agreement as the board is in the midst of finalising a plan to regularise the PN17 status and remedy the winding-up petitions," Sumatec said.
It added that the plan was expected to involve a rights issue to raise up to RM100 million, build a gas processing facility for the processing of gas from the oil field and a settlement with the creditors of Sumatec Group involving 15 sen for every RM1 owed to the creditors.
"The company will make the necessary announcement in due course," Sumatec said.
Sumatec slipped into the PN17 status in April 2018 when its external auditors Messrs Grant Thornton Malaysia expressed a disclaimer of opinion on the company's 2017's audited financial statements.
Source :
You may also like...