Australians' trust in China plummets to lowest level in 14 years, survey shows
Only 32 per cent of Australians trust China to act responsibly, according to an annual poll by the Lowy Institute – the lowest level since 2005
In addition, 77 per cent said Canberra should do more to challenge Chinese military activities in the region, even if it affected economies ties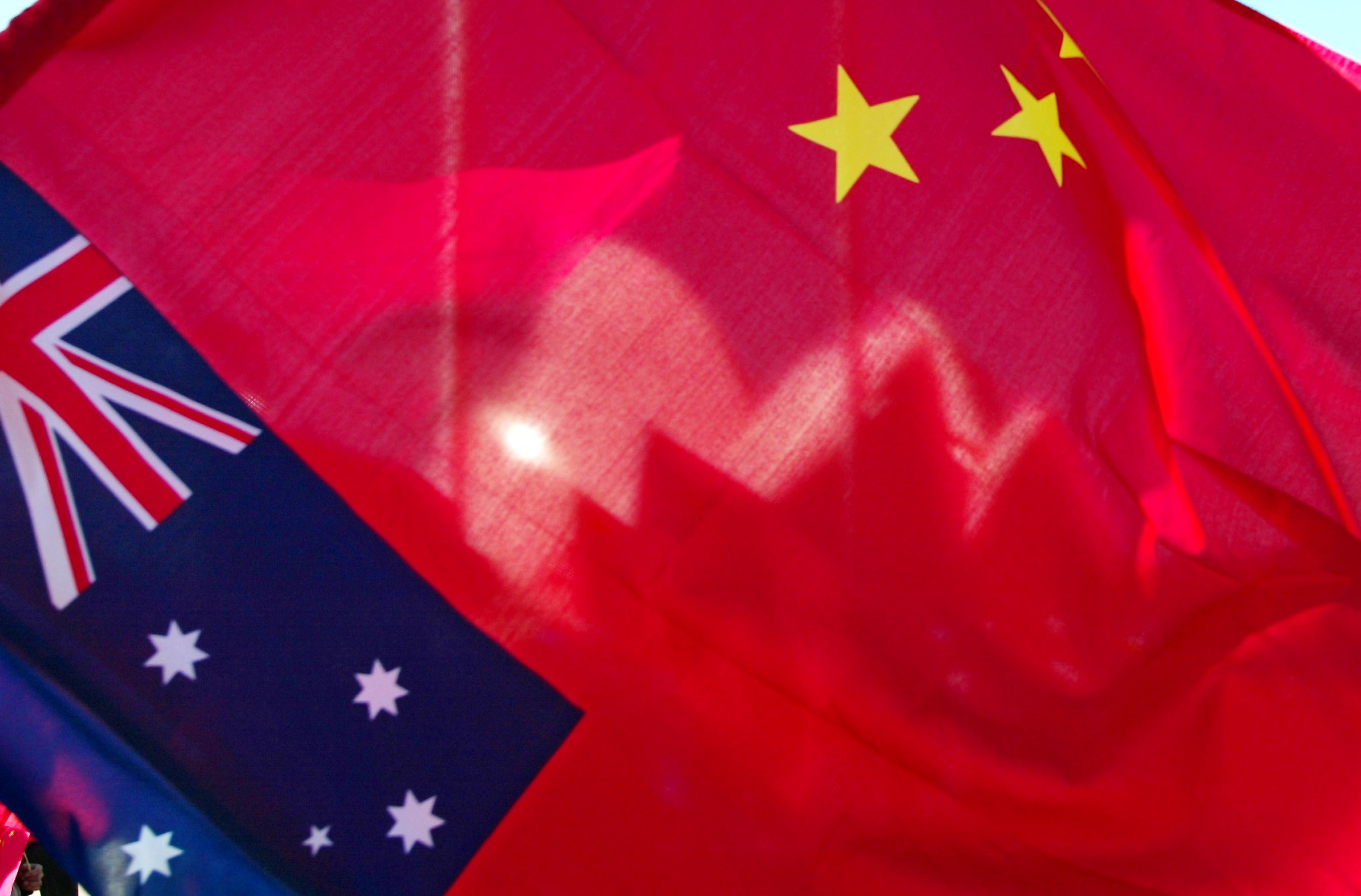 Australians are rapidly losing trust in China
 and are concerned about relying on Chinese trade, a survey by a think tank in Sydney has found, amid controversy over Beijing's influence in the country and geopolitical backyard.
Only 32 per cent of Australians trust China to act responsibly, according to the annual opinion poll by the Lowy Institute – a 20-point plunge compared to last year and the lowest proportion recorded since the survey began in 2005.
In all, 74 per cent of respondents said Australia
 was too economically dependent on China, which receives nearly one-third of Australian exports, while 79 per cent saw China's infrastructure investments in Asia as part of plans to dominate the region.
In a sign of rising hawkish sentiment in Australia, 77 per cent of those surveyed said the government should do more to challenge Chinese military activities in the region, even if it affected economies ties – up 11 points since 2015.
The poll surveyed 2,130 Australian adults nationwide over a two-week period in March.
Chinese warships in Sydney: a show of strength for Beijing?
"I think the poll results demonstrate that the Australian public recognises some of the challenges facing the Australia-China relationship," said Alex Joske, a researcher with the Australian Strategic Policy Institute in Canberra. "Australian politics is often driven by economic issues, so to see 77 per cent of respondents say Australia should do more to resist Chinese military activity even if it might harm our economic relationship is quite surprising. The results seem to reflect a greater understanding of China's increasingly aggressive behaviour and global aspirations."
Euan Graham, executive director of La Trobe University's Asia department in Melbourne, said the survey results showed the need for the government to speak "openly and honestly about the dilemmas that the nation faces in dealing with China, now and into the future. It seems the Australian people are more prepared [to have these discussions] than they are."
Richard W.X. Hu, an international relations specialist at the University of Hong Kong, said the negative attitudes were unsurprising given the "magnitude of negative coverage of China in the Australian media."
"The media coverage of the domestic debate was so one-sided, [with] very little reporting on counter arguments," he said, referring to discussions about Chinese influence. "The Chinese reaction to that also feeds the negative tendency."
While more positive toward defence ally the US
 overall, only 52 per cent of Australians said they trusted the US to act responsibly, the same proportion as in 2018.
NZ was chosen as Australia's best friend by 59 per cent of Australians, followed by the US and
UK,  which were favoured by 20 per cent and 15 per cent of respondents, respectively.
The findings come as Australian Prime Minister Scott Morrison seeks to repair ties with Beijing after relations took a hit last year when Canberra banned Huawei from involvement in the country's 5G network and introduced anti-foreign interference laws widely seen as aimed at Chinese meddling.
On Wednesday, Morrison pledged to enhance ties with China while issuing a plea to Beijing and Washington to resolve their differences on trade.
"Trade tensions have escalated," he said ahead of this weekend's G20 summit in Osaka, Japan. "The collateral damage is spreading. The global trading system is under real pressure. Global growth projections are being wound back. The impact of any further deterioration of the relationship will not be limited to these two major powers."
Linda Jakobson, CEO of China Matters – a policy institute established to study China's rise and its implications for Australia – said she was hopeful the prime minister would make efforts to restore regular contact between Canberra and Beijing after an earlier diplomatic freeze.
"I think it's without the biggest challenge this government has in the foreign policy domain is to get the China relationship back on track," said Jakobson. "It's no secret that tensions between the two countries have led to a situation where regular ministerial level communication between the two doesn't take place at a bilateral level."
"It's not enough that Australia simply manages this relationship," she added. "The relationship is absolutely pivotal for Australia's future in a whole host of areas, not only the economic areas."
Source :
You may also like...