Dr M confirms US$240 million seizure from Chinese pipelines firm
The prime minister confirmed that the funds had been seized from state-linked China Petroleum Pipeline Engineering
He said his government was 'entitled' to the money, as it had been paid out for work on a project that had not been completed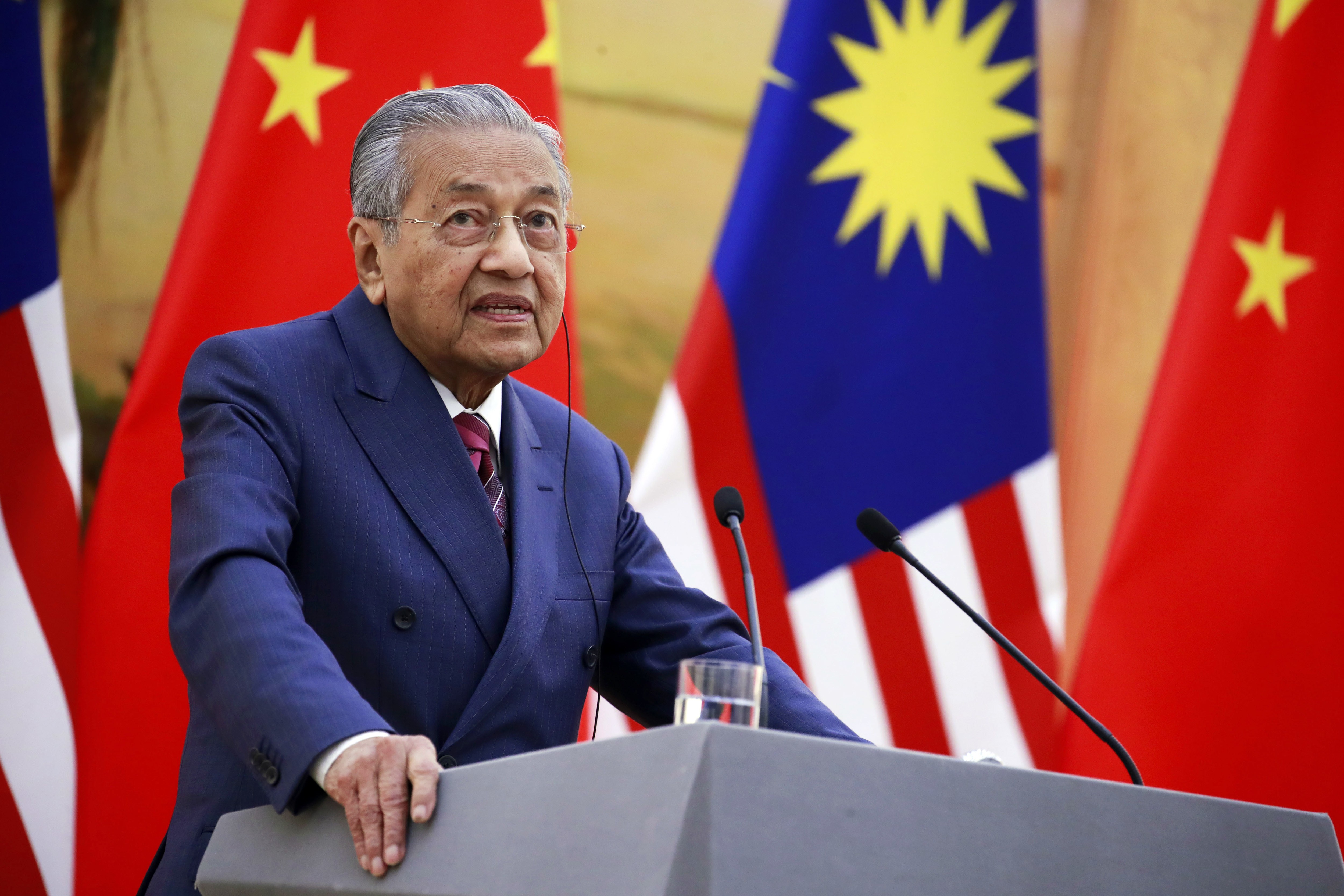 Dr M confirmed on Monday his government's seizure of US$240 million from a state-linked Chinese firm appointed to build two now-stalled pipelines worth more than US$2.3 billion, saying the government was "entitled to get back the money" as the project had been cancelled.
"I don't see why the Chinese would be unhappy about it, we are not taking back money for work they have done, only work they have not done," Mahathir told reporters, adding that before its suspension, funds for more than 80 per cent of the pipeline had been paid out despite it being only 13 per cent completed.
CPP – a subsidiary of state-owned CNPC – and the Malaysian government have been locked in talks over the status of the pipelines, which were cancelled in September 2018, just four months after Mahathir's government took power.
The pipelines were cancelled amid questions about whether they were linked to money laundering.
Malaysia to probe US$2 billion in payments made to Chinese pipeline firm
However, Mahathir's government cited high costs and empty coffers for the cancellation, while CPP said it accepted the new administration's decision.
Citing unnamed lawyers and bankers "familiar with the situation", The Straits Times report said it was "currently unclear why the money was seized and what powers the government used to seize it".
It cited a CPP spokesman as saying the Hebei-based parent company was "perplexed by the unilateral transfer of monies without notifying CPP".
"Once we have further information, CPP will take the necessary and appropriate actions to protect its rights. We hope that our Malaysian counterparts can resolve this with us through amicable means," the spokesman was quoted as saying.
Meanwhile, Malaysia's finance minister Lim Guan Eng on Monday distanced himself from the government's unilateral seizure of funds from CPP, claiming his ministry was not involved.
"If there is any instructions of seizure, you should refer to the enforcement agencies," he said.
CPP and the Malaysian anti-corruption agency declined to comment when contacted by the South China Morning Post.
CPP won contracts in November 2016 to build the 600km petroleum pipeline along the west coast of Malaysia and the 662km Trans-Sabah Pipeline in the Bornean state of Sabah.
Prayers, a gold cushion and yet another row: Najib Razak's 1MDB trial finally begins
They came during the era of now-deposed prime minister Najib Razak, who is currently facing trial for his links to the multibillion 1MDB  scandal in which some US$4.5 billion is believed to have been plundered from state coffers.
Facing intense scrutiny from Mahathir's newly installed government before being cancelled, Lim in June 2018 revealed Najib's government had paid 8.25 billion ringgit (US$2 billion) or 88 per cent of the total value of two projects despite them being just 13 per cent complete.
CPP has strongly refuted media reports claiming the money paid for the pipelines was diverted to third-party Cayman Islands companies involved in money laundering.
In June, the Malaysian Anti-Corruption Commission's newly installed chief commissioner, Latheefa Koya, said authorities had made significant headway in regaining hundreds of millions of dollars linked to the 1MDB scandal, with help from the US Department of Justice.
Malaysian officials have previously told the South China Morning Post that talks with CPP – to determine the compensation the government must pay for cancelling the pipeline projects – have been amicable.
Source :
You may also like...