Steve Bannon says killing Huawei more important than trade deal with China. Trump's Huawei ban is a more severe threat to global economy than trade war tariffs
Trump's Huawei ban is a more severe threat to global economy than trade war tariffs, economists say
Showdown between China and the US over 5G, future technology could outlast tariff fight, analysts say
Blacklisting of technology firms is being viewed as a broad stroke by Washington to contain Beijing in its bid to lead the global tech race
Topic |   
US-China tech war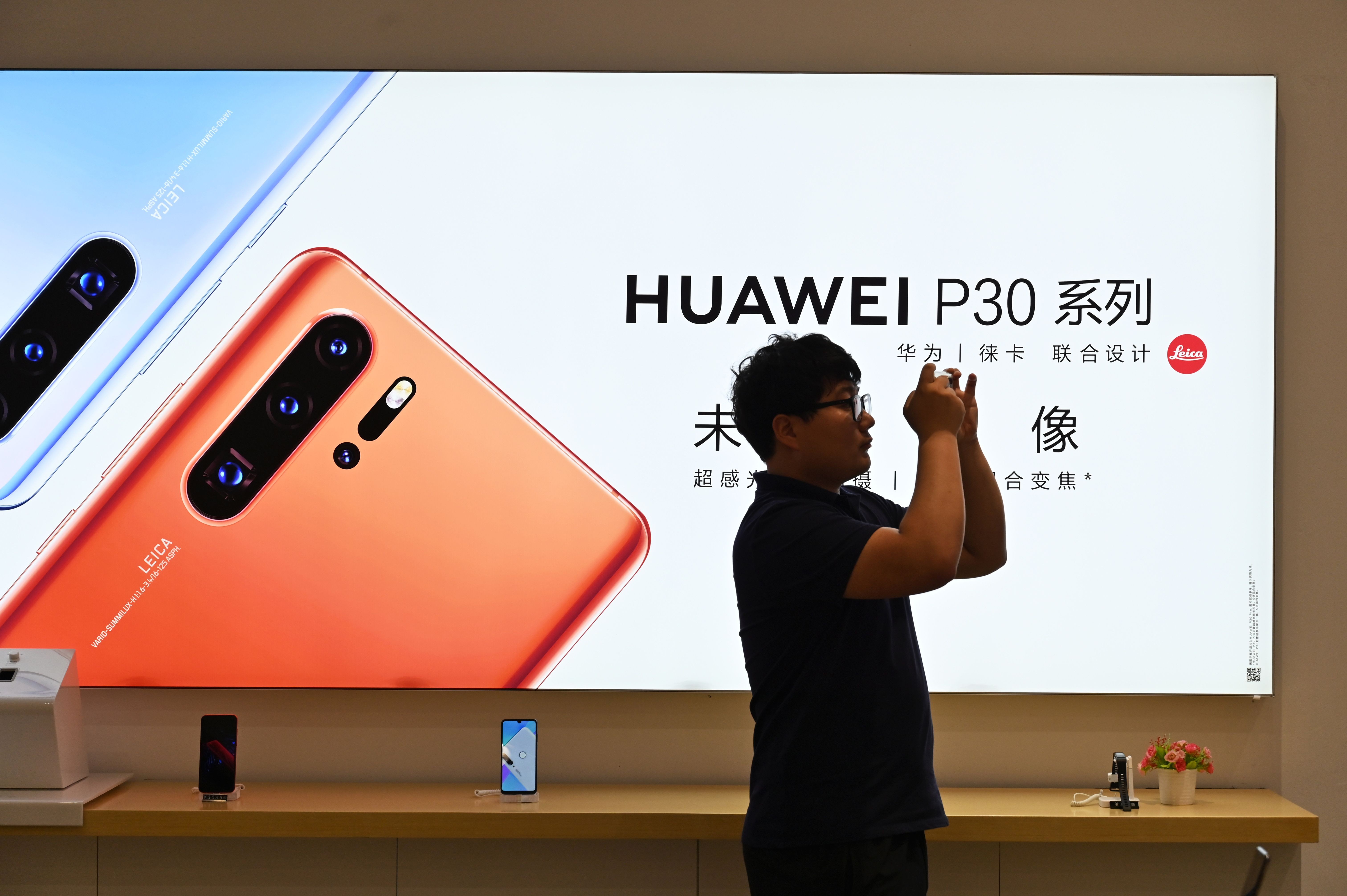 US President Donald Trump's ban on Chinese telecoms giant Huawei Technologies, and its implications for 5G development, poses a more serious threat to the global economy than higher tariffs, according to economists.
The US-China trade war – which has become white hot in recent weeks after simmering for months – is quickly evolving into a fight over which of the world's two largest economies will control the future of technology and telecommunications.
Last week, the Trump administration blacklisted Huawei and more than five dozen of its affiliates from buying American technology and components over national security concerns, which could severely hamper the company's ability to develop the next generation of telecommunications products. This week, the US was reported to be considering a similar ban against China's Hikvision, one of the world's biggest CCTV companies.
The moves came as Trump continued to press China to change years of industrial and trade policies. Washington increased tariffs this month to 25 per cent on some US$200 billion of Chinese-made products and has threatened to impose duties on nearly all Chinese goods later this year. Beijing has responded with its own retaliatory tariffs.
"The new sanctions [against Chinese technology firms] will be more damaging to the Chinese economy than a shrinkage of the trade surplus because of US tariffs," said Aidan Yao, senior emerging Asia economist, AXA Investment Managers. "The US-China tech competition will be more intense and drawn out, significantly outlasting the trade tensions."
Trump says Huawei could be included in deal to end trade war
While tariffs have dominated headlines, restrictions on technology will be what slows growth in China if the trade dispute is not resolved in the short term, noted S&P Global Ratings.
"US investment restrictions, export controls and tariffs could rewire China's technology-intensive supply chains," S&P's China senior analyst group said in a research report. "This would render China-based firms less competitive over time, strengthening incentives to relocate supply chains."
Blacklisting of tech companies is being viewed as a broad stroke by Washington to contain China in its move away from a large-scale manufacturing-led economy to a leader in the global tech race.
I say openly to President Xi & all of my many friends in China that China will be hurt very badly if you don't make a deal because companies will be forced to leave China for other countries. Too expensive to buy in China. You had a great deal, almost completed, & you backed out!

— Donald J. Trump (@realDonaldTrump)
Sitting at the forefront of the 5G market, Chinese companies Huawei and ZTE have both drawn the ire of American officials.
ZTE itself nearly collapsed last year after it was barred from buying US components in the summer. The company, based in Shenzhen, was allowed to resume buying American technology after it paid a US$1 billion fine for violating a 2017 settlement over US sanctions against Iran and North Korea.
"The sanctions being threatened against Huawei are very, very serious," said Carl Tannenbaum, chief economist at Northern Trust. "5G is a really exciting technology. Having an edge in that space is an economic differentiation, so there is a race to be first."
Steve Bannon says killing Huawei more important than trade deal with China
5G, said Tannenbaum, is the secret for China to "continue its transition away from large-scale, heavy manufacturing" economy. Washington's ban on Huawei, therefore, "strikes China right at the heart of their vision", he said.
A genuine threat to Huawei, thus, would "risk sharp retaliation from China", wrote Eli Lee, head of investment strategy at the Bank of Singapore, in a research report.
Former White House chief strategist Steve Bannon told the South China Morning Post earlier this week that keeping Huawei out of the US and Europe was "10 times more important" than a trade deal with China. He is one of several current and former members of the administration to have expressed concern over China's rising influence globally.
In addition to the bar on buying components, the US Department of Justice has also accused Huawei of attempting to steal trade secrets, wire fraud and obstruction of justice.
Chief financial officer Meng Wanzhou, the daughter of the Huawei founder, was detained in Canada in December at the request of the US, which contends that she and Huawei defrauded banks in an attempt to evade US sanctions against Iran. Meng and Huawei have denied the allegations.
Huawei sources components from 22 suppliers listed in the US, according to data from the Jefferies Group, an example of how reliant Chinese tech companies still are on foreign technologies.
The company has stockpiled enough chips and vital components to keep its business running for at least three months, Bloomberg reported, citing people familiar with the matter. But experts said a ban could cripple supply chains, sending ripple effects globally to slow down the development of such technology.
Trump's war on Huawei: time for Asia to panic? Don't ask Google
As a leader in cost, technology and innovative areas like 5G, it would be "very difficult for Huawei's competitors to totally regain market share in this segment," UBS analyst Sundeep Gantori said. "Given the company's broader contribution to industry innovation, the restrictions would likely slow down overall progress of such technologies."
Meanwhile, the US will probably continue to lobby its allies to boycott the use of 5G technology from China, said AXA's Yao, which will only heighten pressure on Chinese firms. Both Australia and New Zealand have already banned Huawei.
If sanctions become long-lasting, they "will be detrimental to China, the US and Huawei, 5G and China's overall tech development," said Yao. "At the same time, the US, and the world at large, will also suffer from their inability to use the best technology."
Source :
You may also like...