Science body VKI reassesses its ties to Chinese developer of 'Guam Killer' hypersonic missile
Brussels-based aerospace institute looks deeper into relations with Casic
Analyst says cooperation on technology can be complicated by military links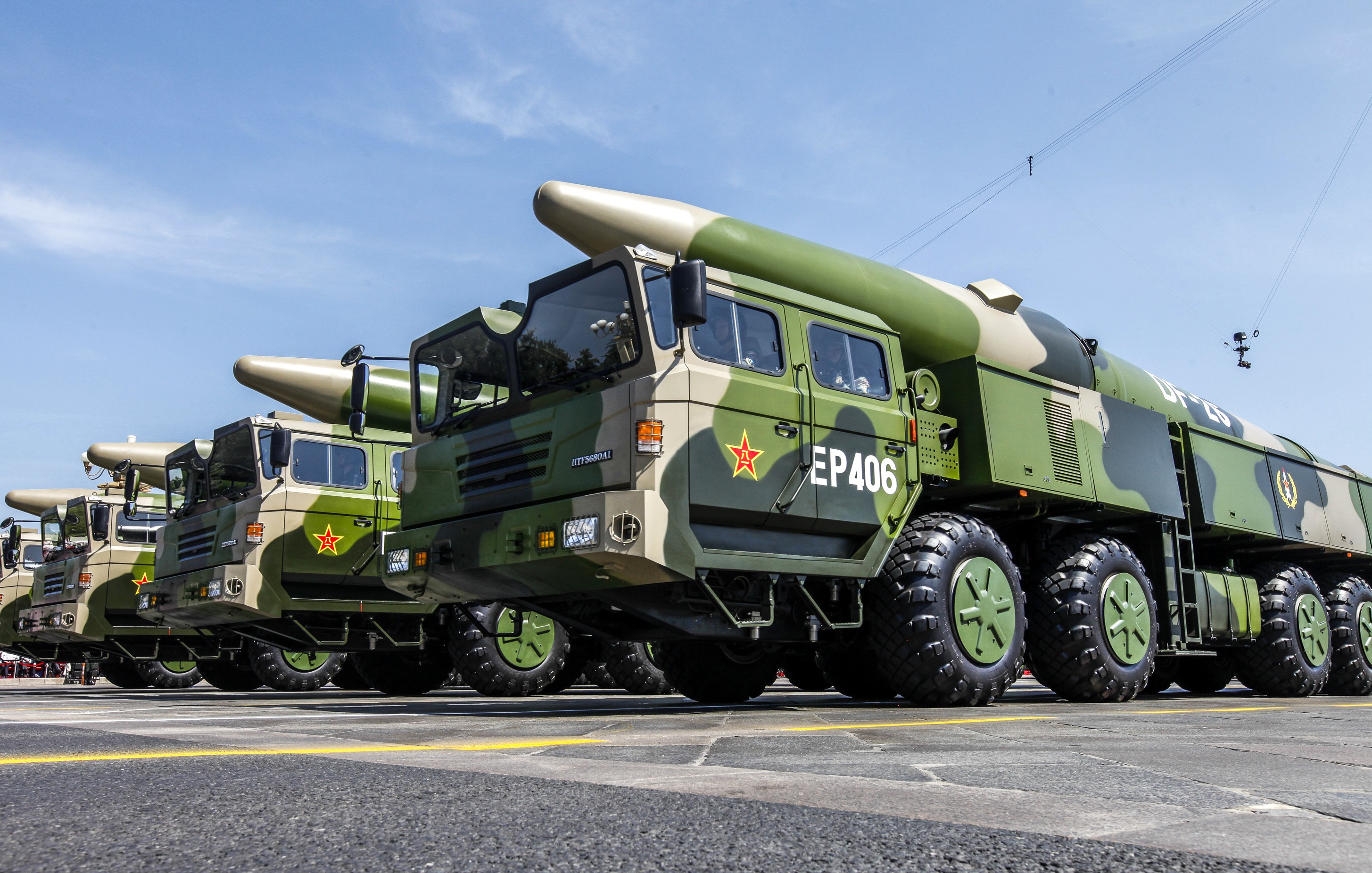 An aerospace institute in Brussels is investigating exchanges and collaborations between its scientists and a major Chinese defence contractor, but management at the Belgian-based non-profit did not reveal details.
Professor Herman Deconinck, deputy director of The von Karman Institute for Fluid Dynamics (VKI), said it was looking into staff members' relations with China Aerospace Science and Industry Corporation (Casic), a state-owned developer of hypersonic weapons that include the DF-26 missile in service with the People's Liberation Army.
"The VKI has scientific exchanges with many colleagues, including Chinese. These interactions can be categorised as typical interactions between scientists," Deconinck said in an interview last week, referring to VKI's collaboration with Casic.
He said the institute, founded in 1956 by Hungarian-American rocket scientist Theodore von Karman to encourage development of civilian and military aerospace technology by Nato nations, was involved in a "deeper" probe into that relationship but he did not elaborate.
The US had "very recently" made a decision in principal to return to the VKI as a member after a more than 12-year absence, Deconinck said.
VKI is a major player in aerospace technology research and recently launched a plan to build a hypersonic aircraft it claimed would be able to fly from Europe to Australia in three hours when it entered service in 2035.
France joins race to develop 'hypersonic' weapons, after China, Russia and US
Casic's DF-26 can – according to the Beijing-based company – carry conventional or nuclear payloads to targets 5,000km (3,100 miles) away at speeds of up to Mach 10. The US Department of Defence said there was no means of intercepting a projectile travelling at more than Mach 5.
That earned the DF-26 the nickname "Guam Killer" on military internet forums. The solid fuel rocket brought the US territory in the Western Pacific Ocean, which hosts the navy and air force, into range of Chinese forces.
Casic and VIK have cooperated "in-depth" in nearly "all areas", the company's website said. Researchers collaborated on aerothermodynamics – which deals with hypersonic flight – and in studying turbulence that can lead to instability as an aircraft accelerates from supersonic to hypersonic speeds.
These projects, Casic said, were funded by the Chinese government.
"The VKI is not managed by any single country but supported by Nato," Casic said in a briefing posted on its website in 2015. "In-depth, comprehensive cooperation with VKI has opened a new window of international cooperation in addition to traditional [partner] Russia."
"The VKI is a Belgian research establishment," a Nato spokesman said last week. "While the VKI takes part in the wider scientific community within Nato, it is not a Nato subsidiary body."
Collin Koh Swee Lean, a research fellow with the Institute of Defence and Strategic Studies at Singapore's Nanyang Technological University, said research collaboration in dual-use [civilian and military] technology categories was often difficult to regulate and control.
"These activities, which can be very basic forms of research and development, can potentially feed into larger projects that can have an explicitly military purpose," he said.
Casic is on a US export control blacklist, but a German delegation with representatives from more than 40 space technology companies visited Beijing last month with a view to expanding their cooperation.
Chinese army sends DF-26 ballistic missiles to northwest region
Korbinian Wagner, a spokesman for the German Ministry for Economic Affairs and Energy, said it could not comment on individual business activities.
"But, of course, German companies have to comply with all legal requirements and obtain the necessary permits," he said.
In recent years, with the approval of European governments, Casic bought companies including Luxembourg's sensory equipment maker IEE and French integrated circuit developer AC, to increase its competitiveness and broaden its international supply chain.
Source :
You may also like...