China announces retaliatory tariffs on 5,000 products tit-for-tat trade war escalation
US stock markets drop as China announces retaliatory tariffs on 5,000 products following Donald Trump's trade war escalation
Tech bellwethers were among the hardest hit, with shares of Apple and Tesla both dropping more than 5 per cent
Market sell-off resumed after China said it would impose 25 per cent duties on a portion of US$60 billion worth of US goods starting on June 1
Topic |   
US-China trade war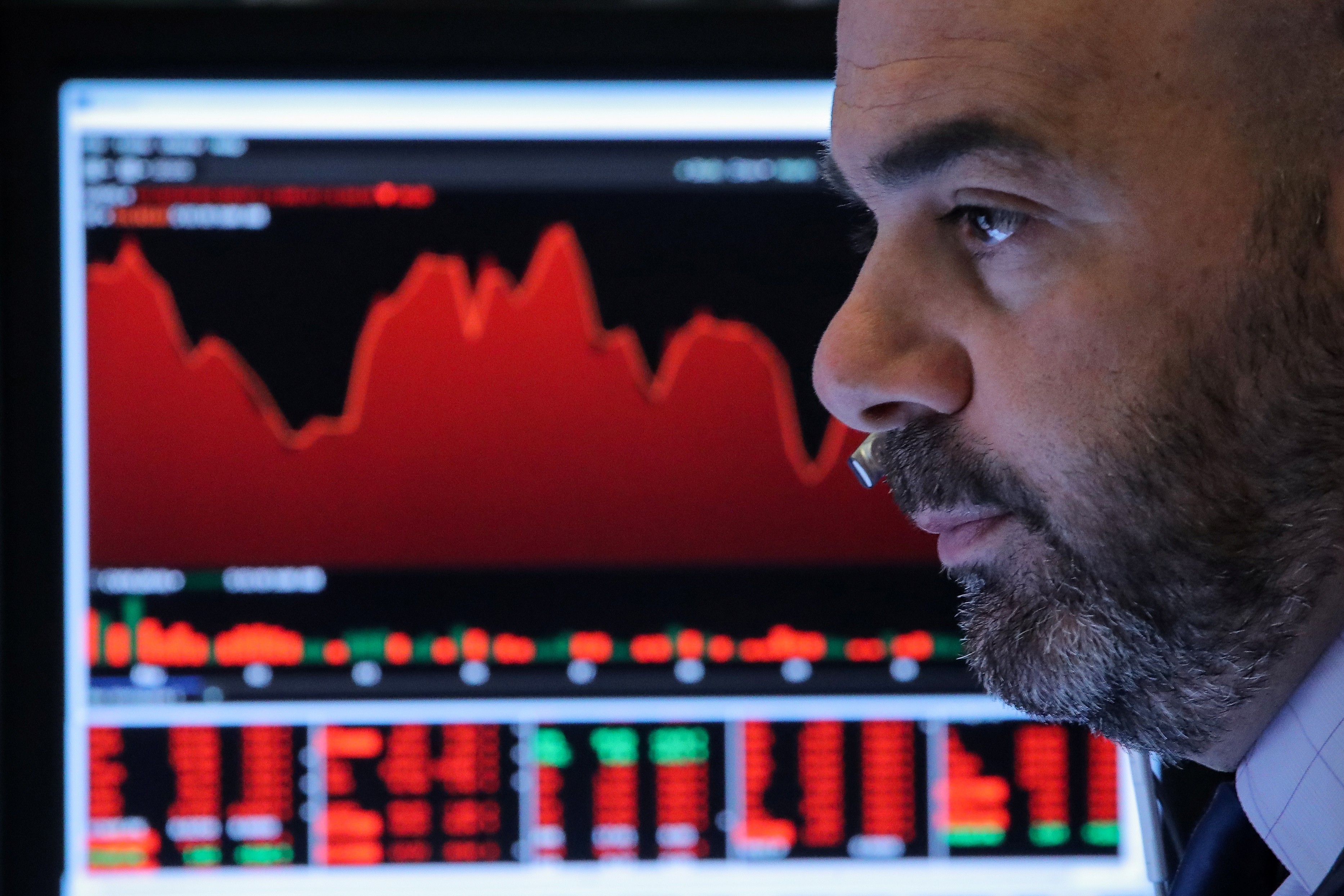 US stocks tumbled on Monday morning, extending last week's sell-off amid an escalating trade war, after China announced plans to respond to US tariff increases with additional duties on US$60 billion of US goods.
The Dow Jones Industrial Average fell 2.2 per cent, while S&P 500 futures fell 2.3 per cent. The Nasdaq dropped as much as 3 per cent, losing 234 points.
Tech bellwethers were among the hardest hit stocks on Monday morning, with Apple and Tesla both dropping more than 5 per cent.
The market turmoil resumed after the Chinese government said on Monday before US financial markets opened that it planned to impose 25 per cent duties on a portion of US$60 billion worth of US goods starting on June 1.
Under the new schedule, tariffs would rise to 25, 20 and 10 per cent on more than 5,000 US exports to China, according to the government statement.
As many as 2,493 US goods will be hit with a 25 per cent tariff; 1,078 items with a 20 per cent tariff; 974 items with a 10 per cent tariff and 595 items with a 5 per cent tariff.
The decision followed the Trump administration's move to increase tariffs on US$200 billion of Chinese imports to 25 per cent from 10 per cent last Friday.
China vows to implement 'necessary countermeasures' after tariff rise
The US' latest tariff increases escalated the economic and trade conflicts between the two countries.
"Such [a] measure goes against a mutual understanding of solving the differences through discussions [and] damages interests on both sides," China's Finance Ministry said in a statement.
The move signals an escalation of the months-long trade war, which had seemed to decrease in intensity heading into last week amid an anticipated agreement between the two countries.
Markets stage comeback after trade talks, despite Trump's tariff increase
But the negotiations deteriorated at the last minute after US President Donald Trump said in a tweet a week ago that he could increase tariffs on Chinese products.
Trump accused China of reneging on many terms to which it had already agreed, then followed through on his promise to implement the 25 per cent tariff increase.
Source :
You may also like...